Member Spotlight
CHAMBER MEMBER SPOTLIGHT – GROW IOLA
Grow Iola's mission is to create a thriving community that connects the community in all areas of life: Jobs, housing, and business.
Grow Iola can help you find the perfect job that will allow you to do the work you love while also earning a good living. In order to do this, we partner with local businesses to help them find local talent to fill their workforce needs. Use our online job search to find up-to-date listings of all jobs in the area. When you find one that appeals to you, you can easily apply online through our website.
In addition, we help you house-search for the perfect place to call home. We have developed partnerships with the best landlords in the area to make sure you receive the best experience. To help you search for the kind of property you need, we have launched a quick and easy way to filter by price and number of bedrooms and bathrooms. Each listing includes pictures, monthly rent, and a cutting-edge application system so that you can apply from your computer at home! We advertise homes of all price ranges to best meet the needs of everyone!
We want to make your life in Iola as easy as possible. Developing a cutting-edge search system that state and national programs can't compete with has turned us into the fastest and easiest way to bring the community together. Check our website often as homes, jobs, and businesses are added weekly. We are working hard to make the Iola area an even better place!
Contact Us: 620-365-5252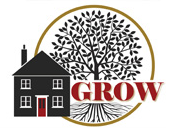 CHAMBER MEMBER SPOTLIGHT- Lou's
I am Andi "lou" a mother of two wonderful college-age children, Fur Mom, and a Wife to an incredible Farmer that still tolerates me! I am stuck in the middle of the good USA. By day I am an office manager, by night I am a creator and a designer that has a passion for creating and making other people's images and designs come to life! Although creating and producing designs are virtually endless and there are so many things that can be made, I do not have the capability of producing all of them myself, but I have the ability to get them produced. I work with small and large businesses with the best quality of products to meet my customer's needs. If you can dream it, I can make it or find somebody that can, and by supporting a small business You help support a Dream, a Family and so much more!
Find me at: https://www.lousbylgsi.shop/
Facebook: https://www.facebook.com/LousByLGSI
Phone: (620) 363-4433
Email: lousbylgsi@gmail.com