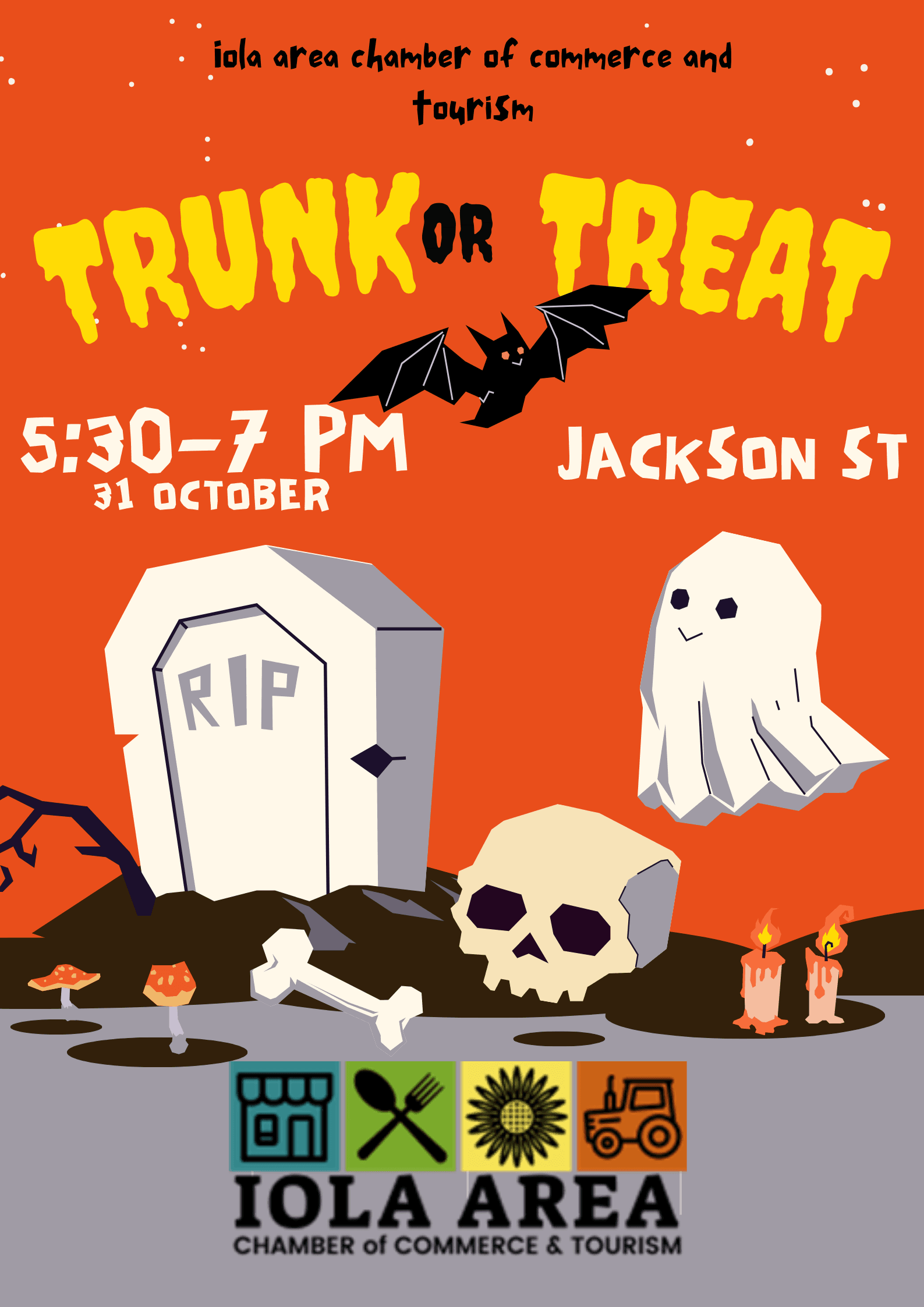 2023 Trunk or Treat
Each year for Halloween, the Iola Area Chamber of Commerce & Tourism coordinates the Downtown Iola Trunk or Treat on the downtown square. Decorated and candy-filled trunks will line the streets ready to treat the ghouls, goblins, fairies, princesses, and superheroes of every kind! Each year the Trunk or Treat is bigger and better than ever!
You can participate in this 2023 Trunk or Treat in MANY different ways:
------ Bring your kids and costumes and trick-or-treat at the candy stuffed, decorated trunks on the downtown Iola square. 
------ Decorate a Halloween trunk and bring lots of candy to hand out to the kids in costumes. If you plan to decorate a trunk, please let us know at chamber@iolachamber.org so that we can make sure we have a spot available for you. 
------ Donate candy to the Iola Area Chamber to provide more treats for the visiting trick-or-treaters.          
        (monetary donations accepted as well - see bottom of this page for more information)
MAKE A DONATION
Iola area businesses. organizations and community members are welcome to help our Iola area kids have a fun and safe evening of trick-or-treating by donating to the event. Candy can be donated by visiting the Iola Area Chamber of Commerce office at 10 West Jackson St. Office is open
 M-Th 9-3.
OR 
By making a monetary donation for the Chamber to purchase candy for trunks at the event.