ALLEN COUNTY FARMERS' MARKET​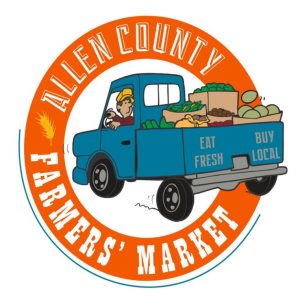 OPEN FOR THE SEASON
Tuesdays from 1:00-4:30pm at 700 N. State Street
Thursdays from 5:30-7:00pm on the Iola Square
Saturdays from 8:00-11:00am on the Humboldt Square
 
---

ABOUT YOUR LOCAL FARMERS MARKET

Community Members Committed to Serving You
The Allen County Farmers' Market is an open-air market with three locations - two in Iola and one in Humboldt. Vendors will be set up in parking spots in the middle of the barricaded street or the parking lot and sell their goods to shoppers. Vision, SNAP, Kansas SFMNP vouchers, participate in the Double Up Food Bucks Program and debit cards are accepted.  Numerous cooking demonstrations are shared during the season as well as local talent, musicians and entertainers perform weekly during the season. Community organizations can sign up for either of the 2 free spots to distribute information or raise funds for their cause. A Reading Roundup, sponsored by Allen County Farm Bureau Association, is hosted by Allen County volunteers for children who visit the market with their parents during Thursdays' market.
Sponsored by From the Land of Kansas
Funding for this project was provided in part by the Health Forward Foundation.
 
---

For further information, visit the Allen County Farmers' Market website HERE!

CONTACT
rschallie.acfarmersmarket@gmail.com
620-365-2172