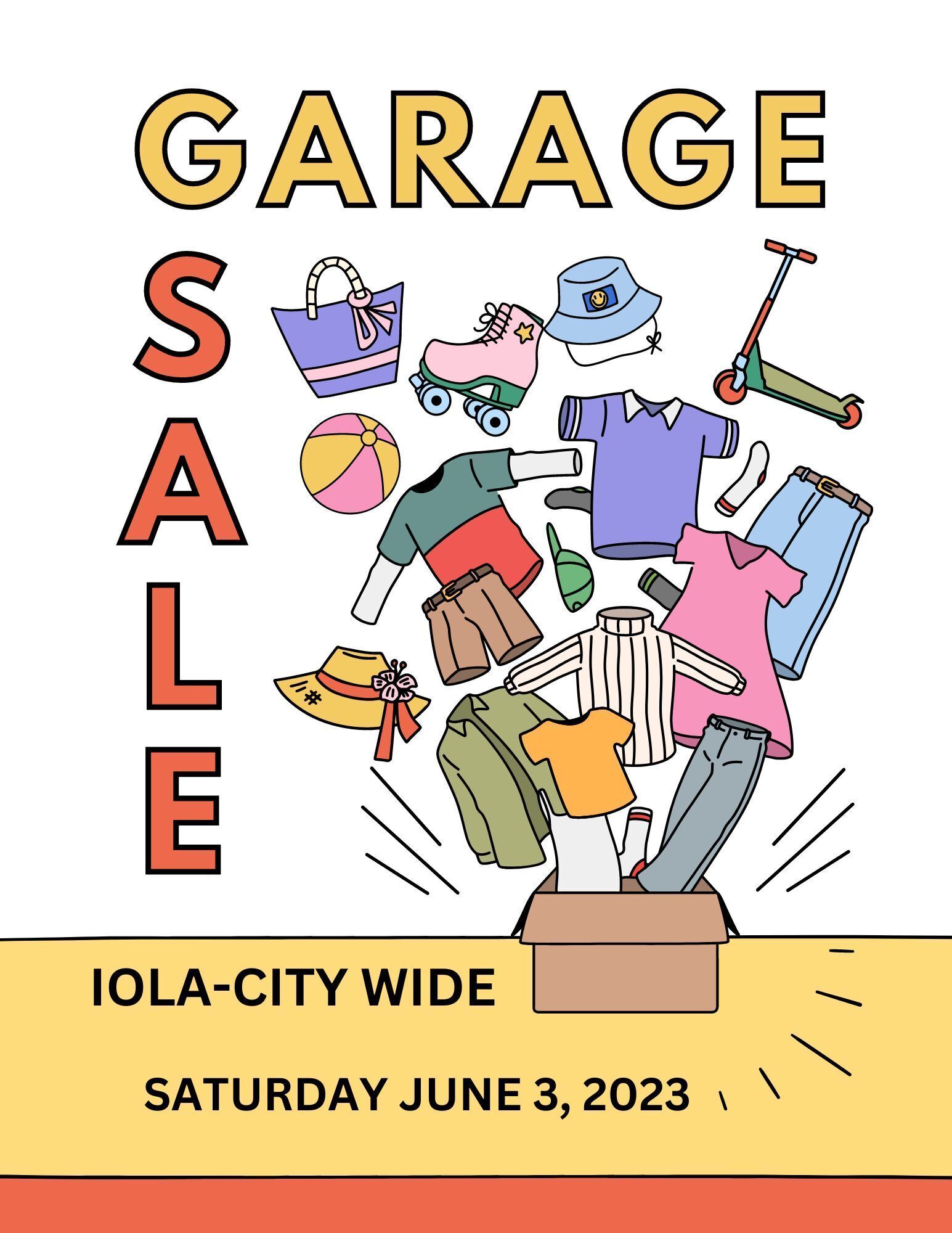 Iola City-Wide Garage Sale 2023
---
Each spring, the Iola City-Wide Garage Sale is coordinated by the Iola Area Chamber of Commerce & Tourism just in time to clean out your closets, dressers, and garage for the year. This event will take place on the first Saturday in June. 

The Iola City-Wide Garage Sale will take place on Saturday, June 3rd! 

The map of garage sale locations will be provided online on the Chamber website and the Iola Area Chamber Facebook page. Physical maps will also be made available to the local sellers to hand out to shoppers.
---

To list your garage sale location on the map, please fill out the form below.
There is a $10 registration fee. If you would rather pay by cash, please visit the Chamber at 10 West Jackson Avenue in Iola, located on the north side of the Iola square. 
The registration DEADLINE to be on the physical map and digital map  is 2:45pm on Wednesday, May 24.  Registrations received after that time will NOT be included on the map.